● Step 1. Select the Wi-Fi SSID MCUT when you need wireless network connection.
● Step 2. Activate a browser and enter any URL that will automatically import the authentication page, and then select Continue to Browse This Site (Not Recommended).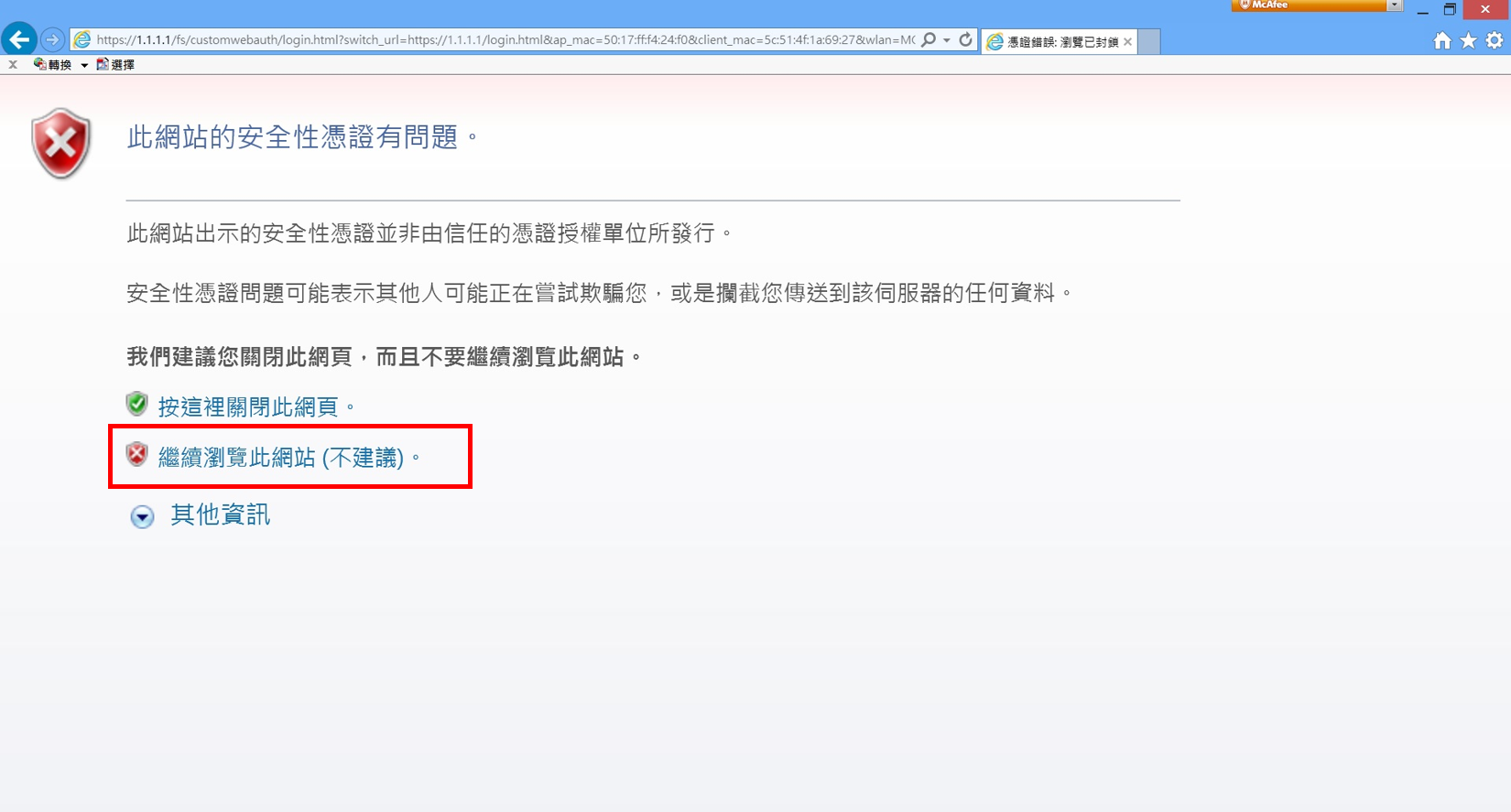 ● Step 3. Enter your University Student ID, password, and click Confirm.