Campus Information Portal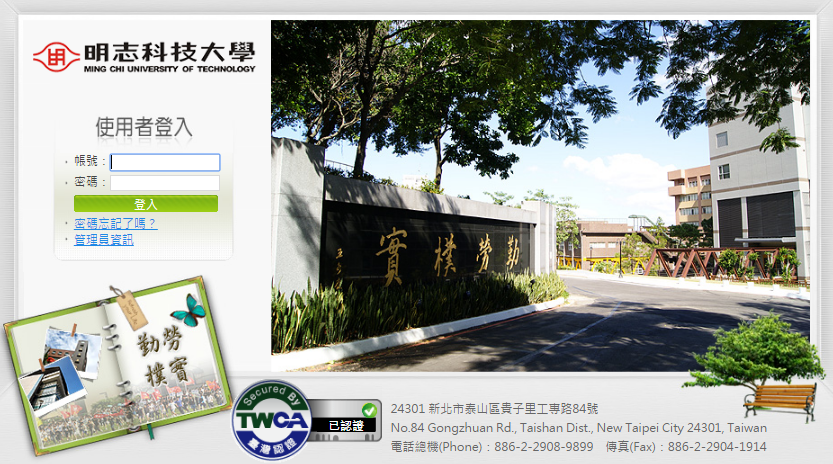 ---

Campus Information Portal Services
The Campus Information Portal provides information services for teachers, staff, students and alumni. Services include application links, e-mail applications, event registration forms, questionnaires, bulletin boards, discussion boards, calendars and cloud services.

The Instruction To Use Campus Information Portal

Step A: Use your University Student ID as login and password when you login Campus Information Portal for the first time, then click Login. (*About the "Password":The registry division will generate a random number and will be notified at the time of enrollment.)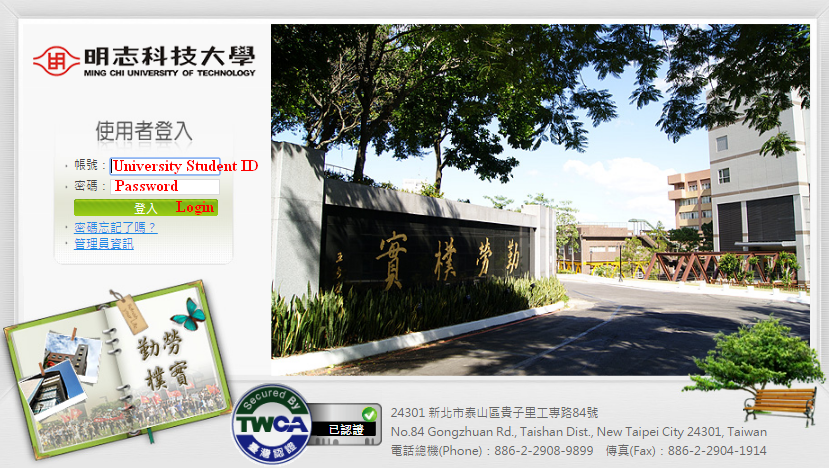 Step B: Click Personal Setting tab.


Step C: Select language and then click Save.


About Forget Password:Please refer to the FAQ(To view please: link)

Campus Information Portal Apps Link: (To view please: link)